FOR COACHES: Apply now to get featured on MindMotions and connect to more clients.
Looking for a Coach? You are at the right place
Working one-on-one is the most powerful path to reaching your goals. But finding the right one can be a difficult, especially if it comes to quality. We work with independent and certified coaches, so you have choice flexibility and get competent coaches. Contact us to book a free introduction session without any further commitment.
One on One Coaching
Virtual Coaching
Group & Team Coaching
Mentoring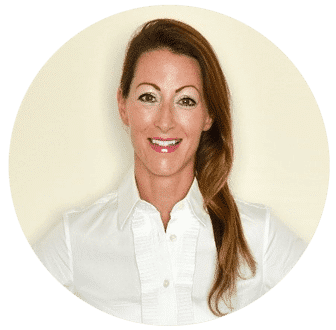 family • life goals • corporate
Linda Bonnar, ACC
---
Master NLP Coach & MindBridge Trainings® certified NLP Trainer
Combining her Master NLP certifications, Professional Coach accreditations, and her 14 years of experience in Education, Linda assists corporate clients overcome the challenges and complexities with regards to people-development, talent management and organisational success.
As a Breakthrough Impostor Syndrome Coach, Linda works with Executive clients to enable them to ignite their self-confidence and drive their own success. As a Future Leader's Coach, Linda works with young people to empower them with a range of skills, tools and techniques to overcome challenges successfully and move forward in life confidently.  Her coaching book for teenagers, PRESS PLAY, continues to educate, inspire and encourage young people around the world.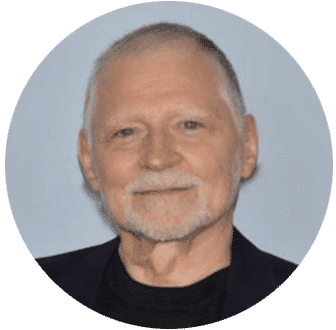 nlp • executive • problem solving
Gerald (Jerry) Seavey,
---
Professional Certified Coach (ICF), Master NLP Coach & Trainer, CEO Mindbridge NLP Institute
Jerry Seavey is a master NLP Coach Trainer who has traveled the globe for more than a third of a century teaching people how to create exceptional success, and enhanced problem solving abilities in their personal and professional lives. He has devoted his career to the study, research, and teaching the effective development of the extraordinary faculties of our human potential.
Today, he is one of the foremost leaders in the field. His approach combines the knowledge of a psychologist, the determination and charisma of a business leader, and the sensitivity of a philosopher. Since 1971, when he founded the company that is today MindBridge, Jerry has been recognized as an exemplary seminar leader, master trainer and expert in the field of personal and professional growth. His positive and effective teaching style has helped tens of thousands of people, from all walks of life, have a higher quality of life.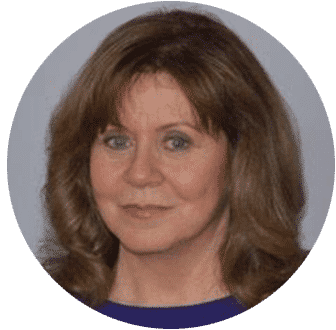 nlp • executive • problem solving
Marilou Seavey
---
Professional Certified Coach (ICF), Master NLP Coach & Trainer, President Mindbridge NLP Institute
Marilou Seavey, a Master NLP Trainer & NLP Coach, facilitates personal and professional change worldwide. She assists people from all walks of life with the interior design of their lives-redefining who they are and getting them on track and "on purpose". Her clients include Fortune 500 executives, small business owners, senior political advisors, diplomats, entertainers, and educators. She has a special ability to create an ideal atmosphere for growth whether she is working with individuals, seminar groups, company teams, or large audiences. Her passionate belief is that she can help people free up something powerful inside themselves-and that it is easier than they think.
behaviors • fears • strategy
Bina Mathwes
---
Master NLP Coach, Pranic Healer, Transformational Hypnotherapist
Coming into Coaching and motivational speaking from a background of communication, in agencies as well as corporate and semi- govt, gives Bina the edge in connecting with different audiences, at their frequency.
Bina's added value as a Pranic Healer, Transformational Hypnotherapist (and biker!), are the depth and dimension these add to the range of subjects I can speak/ train on, as well as coach on.
Having headed teams and worked closely with the C-suite and senior management in my previous roles, Bina is well equipped to coach on effective communication at all levels, as well as leadership and team building coaching.
nutrition • health • pilates
Jessica May Gerry
---
Health Coach, Msc/PG Nutritional Therapist Student, NLP Coach, SCOTT Pilates Instructor
Jessica's approach is coaching first, diet and fitness plan later. Your plan will be tailored around all areas of your individual lifestyle and motivational triggers. You will first define a specific and measurable goal, we then plan how to achieve this goal. Jessica will work closely with you, near or far, banish those restrictive time consuming diet's, and work on a personalized plan from the inside out to help you feel your happiest confident self.
Jessica integrates her NLP coaching certification with her Master's degree and Diploma studies in personalized nutritional therapy to bring a functional and personalized health approach to the coaching industry. Jessica combines this with her Pilates and fitness background to create a synergistic.
You are a coach and would like to get featured here?
Apply today and join our community of result delivering coaches
before you apply...
Dear Coach, as coaches we carry a high responsibility to deliver the desired outcomes for our clients. As an independent and trusted partner, we at MindMotions have the obligation and responsibility to make sure that the featured coaches have the qualification, experience and the skills to deliver outcomes for the clients.
For this purpose we have implemented a strict quality control process and will only feature coaches on our site that can demonstrate their qualification. We hope you understand that this is done to protect the clients as well as the reputation of MindMotions and the coaching profession. Clients trust us and we would like preserve that trust.
Please be as detailed as possible in your application in regards to your qualification, experience and skills. We reserve the right to contact your references and check your credentials. When you get featured on our site you also agree to our Terms & Conditions.