Become the best possible you!
The independent and trusted platform for personal growth. Coaching, online courses, workshops and events.
We have one objective – to help you become who you want to be.
You choose the destination or we help you find it. And then we help you build the path. We do that by being your trusted and independent partner to connect you with the resources best for you. Lots of free content, independent coaches for your coaching sessions, online training and workshops & events that provide a powerful base for lasting change. Read more here on Our Philosophy
Online Courses
You choose the content, you choose the pace. Browse through our list of online training and pick and choose the courses of your choice. Select between free content, paid by course or a membership that gives you access to groups of courses. Let's go, growth ahead!
Workshops & Events
Nothing beats total immersion training when it comes to creating lasting change. Spend time in a group to learn and apply your new tools first hand – with hand picked trainings from top coaches. From one day workshops to extensive certified trainings, you'll find what you need.
   No time for training? Join our blog, where we share what works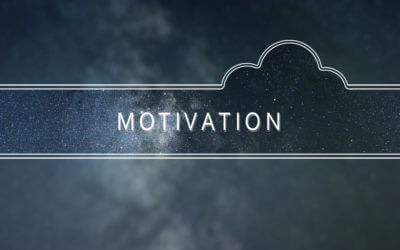 The idea that we can be 'stuck' or stopped from achieving an outcome due to a lack of motivation is an interesting concept. When viewed from the understanding that life is a process – an event – not a thing, it becomes easier to stay with our chosen activity.

Beliefs are like the central information highway that the quality and meaning of your experience flows through. Beliefs are the result of judgment and meaning that are consciously and unconsciously assigned to experiences. It has been claimed that deeply held beliefs, the important ones about who we are and what's possible for us in life, were mostly formed by age 5, an age too young to make accurate conclusions.
Creating lasting vs short term change is at the core of becoming who you want to be. Understanding why people do what they do and what really drives and motivates us is critical to lasting change. But once figured out, it creates unlimited possibilities. Enjoy part 1 of our series.

   What our members and clients say
The absolute best coaching I ever had! The coach built rapport very quickly and guided me exactly to where I could make best progress. He was very passionate about me getting results and asked the right questions at the right time. What I thought was impossible before the coaching is now reality and after only 3 sessions I am fulfilling a dream. Thank you MindMotions!
The "Relationships that work" seminar was amazing! I was feeling really frustrated when communicating with family and friends and what I learnt that day was a revelation! I left with so many tools and understood what was making my relationships harder and how to really hear what other people were telling me without making assumptions. I still refer to this everyday! Thank you to the amazing speakers for passing on their expertise and knowledge. I can't wait to do this again!
Before I met Sven, I was crippled by anxiety and found it tough to cope with negative and repetitive thoughts. There was never any judgement with Sven, he always went above and beyond as a coach. Sven gave me the ability to recognise why I felt that way and gave me a better understanding of my subconscious brain and my negative thought patterns. The tools he has given me have been paramount to my recovery. It took some work, but I am much happier and fully capable of dealing with my anxiety whenever it should arise. "What you concentrate on determines how you feel". Thanks Sven