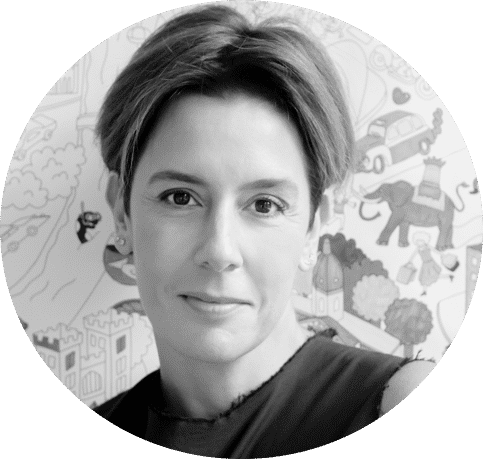 ICF Certified Life Coach (ACC, ACG) – Specialized in Family and ADHD Coaching
Summary
Hi,
My name is Ghada (the "h" is silent) Yared. I come from sunny Lebanon where I live with my husband, my 2 teenage children and my furry dog. I grew up mostly in Europe where I studied throughout school and my college years. My Oriental and European heritages have been precious gifts that allowed me to embrace a rich melting pot of cultures, not to mention 3 fluently spoken languages (French, English and Arabic) and an insatiable appetite for people.
My professional life reflects my curiosity and varied interests: Before becoming an ICF certified Life coach (specialized in ADHD and FAMILY Coaching), I've studied Law and Mediation and volunteered in NGOs mainly involving children. I am passionate about learning new things and adding enriching memories to my life album. Until this day, I really enjoy teaching Mediation and Conflict Resolution in several schools across Lebanon.
I love family, the charming mess and joyful atmosphere of those reunions where different generations share tales and experiences. As a mom, over the years, I found myself having enlightening conversations with fellow parents, youngsters and teachers about the challenges involved in helping children reach their full potential and their testimonials resonated deeply in me.
I define myself as a coach because I find it so rewarding to watch others grow!
I'm passionate about empowering adults, students and their families to design the lives they want to lead and uncover their incredible talents. As for my ADHD and FAMILY specialties, they allow me to coach my clients from a true understanding of how Attention, Distractibility and Executive Function challenges impact each person differently and provide them with tailor-made strategies and structures. Therefore, besides my daily Coaching Practice, I have given many workshops to parents, YPO members and fellow coaches on Family Coaching around topics like Family Dynamics, Emotions, Happiness, Vision Boards, Teenagers. ,Children's attitudes, Technology around Children …
If you've read this far and want this kind of support, e-mail me now to get started. There's never going to be a better time to get moving!
"Life is like a camera. Just focus on what's important and capture the good times. Develop from the negatives and if things don't work out, just take another shot…"
Fields of Expertise
Behaviors & Fears

Change Management

Family
Accreditation and Certifications
ICF Certified Life Coach (ACC, ACG) specialized in Family Coaching and ADHD Coaching
Experience
I have been giving several workshops and trainings in my fields of expertise in different centers in Lebanon (USJ, Quest Education…). It covers various subjects of interest: Emotions, Happiness, raising teens, healthy use of technology, envisioning your life…
I work with clients (children, teens, adults and families) all over the world and I coach live (in Lebanon) as well as online through Zoom, Skype, Conferencecall.com…
Testimonials
"Ghada is a wonderful coach with whom I have worked several times. She has the ability to make you feel safe, warm and welcome but is also a very professional coach who helps you dig deeper. She has allowed me to get out of my comfort zone and has changed my life a lot. Thank you Ghada!"
"Being coached by Ghada put me into action. I was on a merry go round in my head, feeling stuck. Ghada helped me to shift through my tangled thoughts and determine what was really important to me. Knowing what I wanted, moved me right into action. I will be forever grateful for her patience, kindness, and intuitive skills.