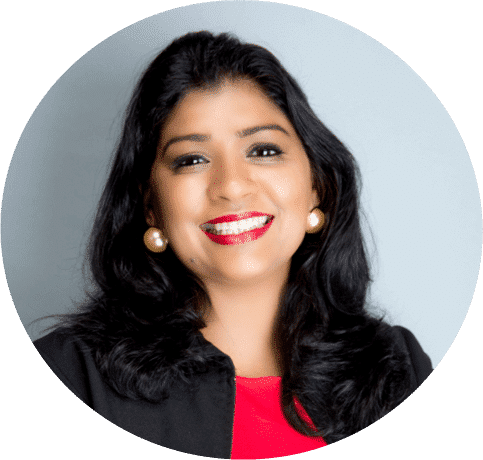 Change Management

Corporate & Executive

Professional Goals

Strategy
Summary
Coaching Method: Coaching Packages, Corporate Training Programs (e.g. Your Location), In Person, Individual (In-Person, Phone or Skype), Keynote Speaker, Online Video Conference (e.g. Skype), Phone, Seminars & Retreats, Workshops
Coaching Language: English
"A coach is a person who invests in and interacts with an individual, partnership, or team for the primary purpose of stimulating, motivating, and facilitating the growth, development, and performance of that individual, partnership, or team."
This definition that focuses on the identification of talent and developing it into a strength that empowers an individual or team to optimize their personal belief and power while delivering results is what gravitates Arnaz to coaching.
She firmly believes that all individuals, teams and organizations perform at their best when everyone does what they love and are passionate about, and by playing to their strengths.
Arnaz is Gallup Certified Strengths Coach from India who lives in the UAE. She is globally portable as a coach, keynote speaker and facilitator to deliver coaching, workshops, and training programs across India, Srilanka, Maldives, UAE, Oman, Qatar, Kuwait, Bahrain, Saudi Arabia, Lebanon, Egypt & Jordan or wherever her expertise is required. She has delivered workshops for clients in South Africa, China and Thailand and is well versed with managing multi-cultural audiences and time zones.
Arnaz is a certified Master Practitioner in Neuro Linguistic Programming and is also certified in Psychology as a Science.
As a Director at brains at work, her areas of expertise are employee engagement, organizational effectiveness, leadership development, and team synergy. She brings over 25 years of business and consulting experience from Fortune 500 multi-national companies such as Emirates Airlines, Pfizer, Novartis, Shell, Mars, Unilever, Yum Restaurants, Sennheiser, Luxottica, Rosewood Hotels and many more.
Prior to becoming a Global Executive Coach, Arnaz spent 19 years in the corporate world and held management positions in Dubai's flagship corporation Emirates Airlines heading Partnerships and Business Development, responsible for Americas, Africa, Asia Pacific, Gulf & Middle East, Eastern Europe and Indian Sub-Continent markets.She has worked and travelled extensively in Europe, the US, Asia, Australia and the Middle East, and is fluent in English.
A graduate in Japanese from the Jawahar Lal Nehru University in New Delhi, India with a Masters in History from the Osmania University in Hyderabad, India, Arnaz is an avid outdoor camping and reading enthusiast, an aspiring author, a one-time tandem skydiver, a wannabe mountaineer and bag-packer. Her CliftonStrengths Signature Themes are Activator, Restorative, Positivity, Self-assurance and Relator.
Fields of Expertise
Career & Professional Goals
Life Goals & Balance
NLP
Personal Finance
Coaching Expertise: Education, Enterprise Business, Executive Coaching, Financial Services, Healthcare, Keynotes, Leadership, Managers, Manufacturing, Personal Development, Retail, Sales, Small Business/Entrepreneurs, Students/Youth, Teams, Technology, Wellbeing, Women
Accreditation and Certifications
Gallup CliftonStrengths Coach
Master Practitioner NLP
Psychology as Science – Course
Experience
Over 7 years of coaching – more than 700 workshops for over 15,000 participants
One to one coaching session
Testimonials
Sanjay Uppal
Email : sanjay.uppal@straitsbridge.com
Edvena D'Souza
Email : Edvena.Dsouza@velaaisland.com
Zainudeen Hashir
Email : hashir@interfit.ae