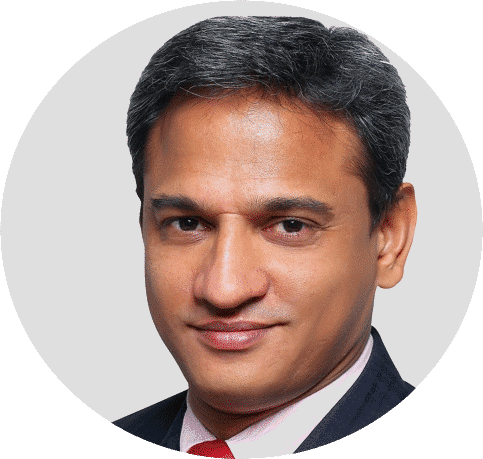 Change Management
Emotional Intelligence
Public Speaking
Summary
Deen is a self-made entrepreneur, Founder & Managing Director of brains at work, a company in business for more than 10 years.
Naturally talented with people skills, Deen has formulated a very effective learning methodology, where he uses a people focused motivational style, coupled with Experiential & Fun Based Learning, Social Emotional Intelligence & NLP (Neuro-Linguistic Programming).
An excellent facilitator, moderator & motivational speaker, Deen inspires both small and large audiences.
He enthralls and energizes audiences through effective facilitation and coaching, resulting in successful learning & development, 'aha' life changing moments and paradigm shifts leading to growth of individuals, teams and organizations.
Deen has more than 25 years of knowledge & expertise in multiple disciplines including Business & Brand Strategy, Marketing & Communications, Innovation & Creativity, People Engagement & Development.
He has designed & facilitated, successful L&D, Team Building & Engagement workshops for internal and external audiences that included Leadership Teams, Middle Management, Customers and Business partners.
Deen has successfully transcended geographical and cultural boundaries and worked with participants from around the globe, including UAE, Saudi Arabia, Lebanon, Egypt, Europe, USA, Australia, South Africa, Asia Pacific, Indian sub-continent. A combined total of approx. over 15,000 participants & 700 workshops in a span of 10 years.
His client portfolio consists of fortune 500 companies across various industries spanning Oil & Gas, FMCG, Food, Retail, Automotive, Hospitality, Medical, Pharmaceutical, Banking, Shipping. His impressive client list includes Hyatt Hotels, Rosewood, Sennheiser, MARS, Wrigley, Hershey's, Unilever, Nestle, Tetra Pak, Pfizer, Novartis, Johnson & Johnson, YUM Restaurants, KFC, Pizza Hut, RAW Pressery, Yamaha, Philips, Philip Morris, BP, Shell, MAN Trucks, Thomson Reuters, Noor Bank, Mashreq Bank, Luxottica, Paris Gallery, GPCA, Sabic, APM Terminals, Port of Salalah, Maersk, John Crane, OTIS, Carrier, Cirque du Soleil and many more.
Deen is a Certified Coach in Social Emotional Intelligence from ISEI, USA, Certified Neuro Linguistic Programming Master Practitioner from NFNLP, USA and is also Certified in Psychology as a Science from the Georgia Institute of Technology, USA
Fields of Expertise
Emotional Intelligence
Public Speaking
Communication
Inter Personal Relationships
Accreditation and Certifications
Certified Social Emotional Intelligence Coach (ISEI)

Certified NLP Master Practitioner (NFNLP)

Certified in Psychology as a Science (Georgia Institute of Technology)
Experience
Have designed and facilitated, over 700 workshops, involving over 15,000 multinational c-suite, senior, mid and junior level executives from various industries
Testimonials